PRESSURE WASHING
With the big holiday season upon the horizon, it's time to start preparing your Lakeland property for wonderful family gatherings and holiday parties. If your driveway, deck, pool area, siding, or another surface or exterior of your property is not as clean and picture-perfect as you'd like, then now is the time to call us for professional pressure washing in Lakeland.
Here at Kelly's Pressure Washing, we bring not only experience and know-how to the table- we also make use of the best pressure washing equipment in order to get the job done more effectively and more efficiently. With our pressure washing services in Lakeland, you can look forward to surfaces and exteriors that look just like new. No matter how dirty or grimy the area now appears, you'll be amazed at its transformation once we're finished with the job. You'll also love how affordable our services are- with us, you'll enjoy an exceptional value that you really can't find with any other pressure washing service in the area.
See the difference with our trusted pressure washing services in Lakeland. You can learn more about our professional pressure washing services and you can take a look at what we've done for other satisfied customers when you browse through our website or our Facebook page. If you have any questions about our pressure washing services or you'd like a free service quote, then just give us a call today at 863-860-3682.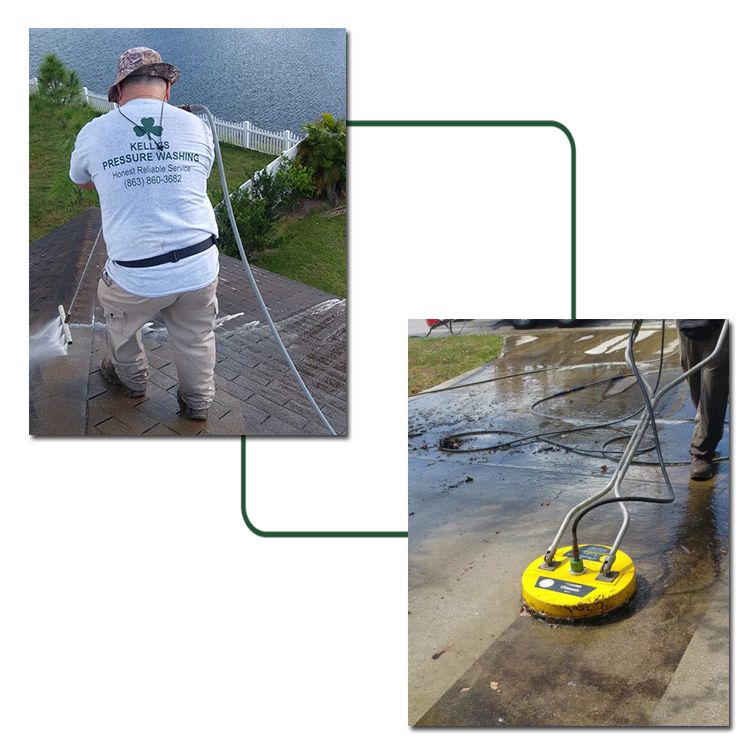 Learn More About Us
Learn more about Kelly's Pressure Cleaning and the way we do business. We are a growing Pressure Cleaning Company That take care of our customers.
Learn More