Top quality work for a fair price – Locally owned since 1998 – Satisfaction guaranteed
Call Kelly's Pressure Washing for all your curve appeal needs. We specialize in Homes, Pool cages, Decks, Driveway's, fences and much more.
Duration varies • Price varies
Top quality work for a fair price. Locally owned since 1998. Satisfaction guaranteed.
We serve: Lakeland – Bartow – Mulberry – Winter Haven – Auburndale – Plant City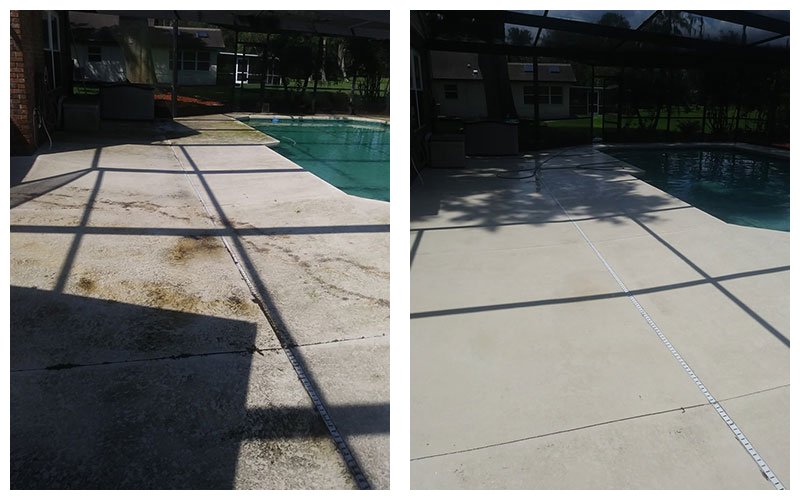 See the Difference with Our Pressure Washing
Here at Kelly's Pressure Washing, we bring not only experience and know-how to the table- we also make use of the best pressure washing equipment in order to get the job done more effectively and more efficiently. With our pressure washing services in Lakeland, you can look forward to surfaces and exteriors that will look as close to new as possible. No matter how dirty or grimy the area now appears, you'll be amazed at its transformation once we're finished with the job. We believe in under-promising and over-delivering.
Why Choose Kelly's Pressure Washing?
Discounts are Available for Seniors, Veterans, People Who Send Us Referrals and the Irish!
Choose Kelly's Pressure Washing Service today and you can be confident that we never will overcharge you, upsell you or offer you services that are unnecessary! We are proud to specialize in pressure cleaning- that is all we do! We stand firmly behind our work and you can rest assured that the job will be done correctly and completely before we leave the job site. We strive for complete customer satisfaction! Our goal is to develop faithful customers who will want to use us for years to come and feel confident recommending us to family and friends. Honest, Reliable, Top Quality Work at a Fair Price!